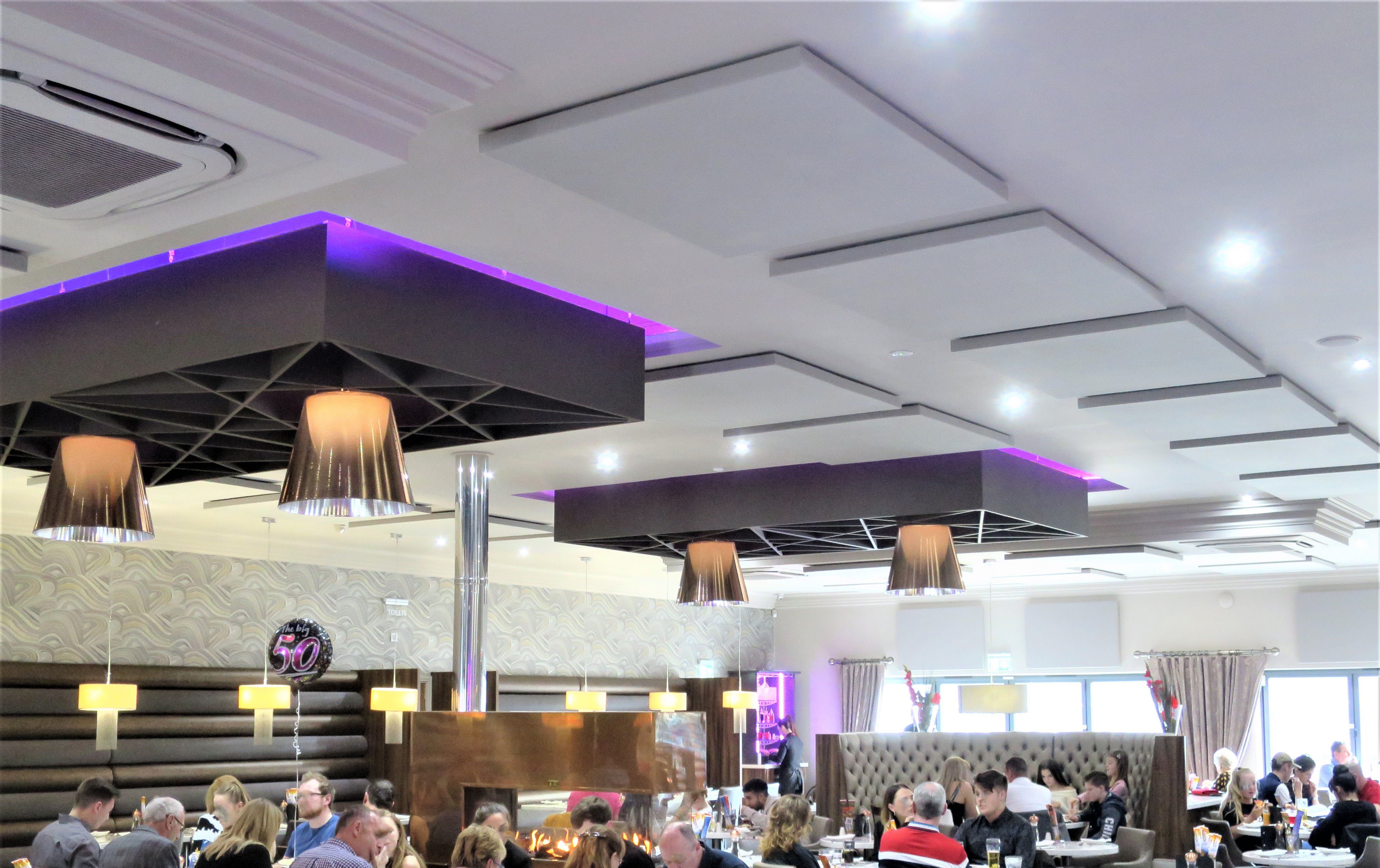 Restaurant: Capri at The Vine, Wakefield
What a delight for Sonata to be invited to work with one of Wakefield's latest and most popular restaurants – Capri @ The Vine – to cure its noise problem.
With a deserving reputation for the quality of its food, service and beautiful restaurant interior, Capri @ The Vine wasn't delivering 100% customer satisfaction due to the noise – ironically the consequence of that beautiful interior, particularly the polished marble (noise-reflective) floor. What to do?
Sonata's Class A "Vario" ceiling-mounted sound absorbers formed the backbone of the technical solution – and by colour-matching the Vario panel colour with the paintwork, as owner Paymen's brief, we think a subtle enhancement has been achieved.